Prestigious fashion and design school, Istituto Marangoni announces their patronage of the British Fashion Council (BFC) this year have made their exclusive debut at London Fashion Week presented by Clearpay (LFW) this month.
Since its launch into the world of fashion and education, Istituto Marangoni has helped to develop abilities, grow new talent, and offers the highest-quality of education throughout all nine of its campuses and beyond. Their first graduate show on Tuesday 20th September will showcase the craftsmanship and vision of their students on a global scale, and highlights their support of the British fashion industry at large.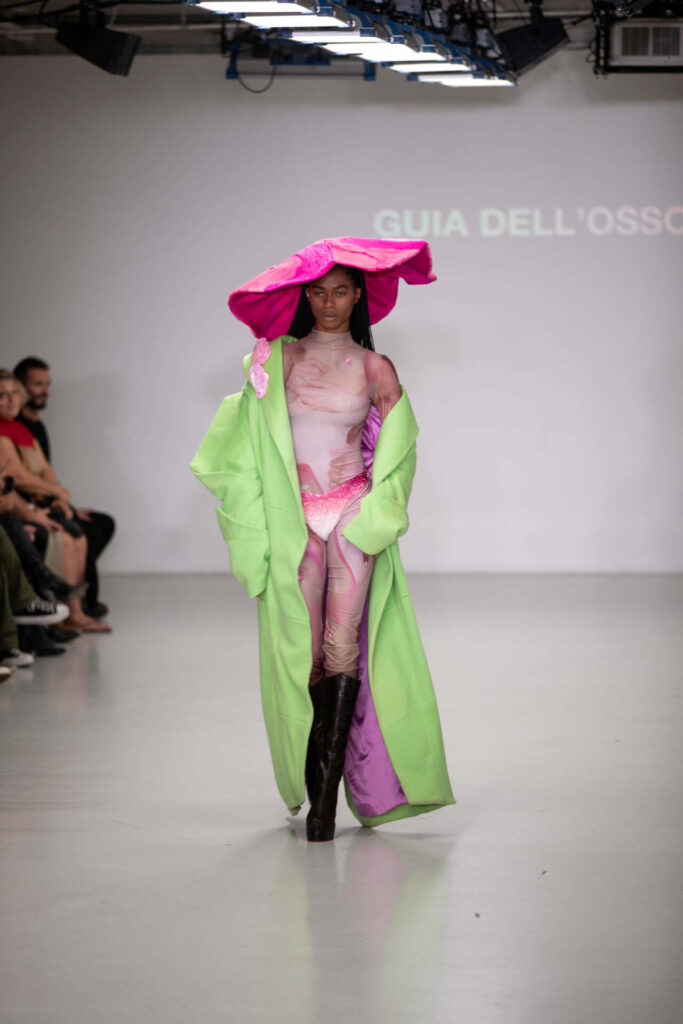 Istituto Marangoni London's debut into Fashion Week took place at Victoria House in Bloomsbury Square. 10 of the best students selected by the school showcased six designs each under the theme "Sense Datum", Latin for enriching and expanding the senses. Zahra Ahmed Husain, Ho Hong Chang, Noam Milly Anidjar Sussman, Shanie Bellanger, Fidan Akbarova, Arina Vartanova, Guia Dell'osso, Erin Kaya, Jessica Nozato and Hannah Trauger shared their dynamic designs at the inaugural show. With its growing international network in capitals of fashion and design, this milestone will allow talented prospects to build fruitful connections within the industry. Their fresh, new perspective will allow the school to also update its educational offers according to global market trends and demands, but with fresh eyes and from first-hand observation and participation.
"We are excited and honoured to join the British Fashion Council to announce our patronage and first show at London Fashion Week. We champion creative excellence and radical creativity, so this partnership is paramount to our vision for success. We strive to prepare students for a future in global business and responsible innovation is at the heart of this. With the world changing quickly post-pandemic with more focus on craft, experiences and craftsmanship, we want to ensure our academic offering and results from this education is showcased on a global scale", said Valerie Berdah-Levy, London's new School Director.
BFC Patrons play a key role in supporting them to deliver significant and impactful programmes that benefit the entire industry. This year, with the British Fashion Council's mission to actively participate in a network to accelerate a successful circular fashion, this patronage will be beneficial to the wider fashion community. The BFC exists to empower and engage all within the British fashion industry to play their part to become an industry with purpose. Through championing diversity and building a strong network, patrons will help overcome adversity facing the British designer industry.
To learn more about Istituto Marangoni, please visit https://www.istitutomarangoni.com/en.
For more information on the British Fashion Council, please visit https://www.britishfashioncouncil.co.uk/.